Here are some instructions to start using the cart
We decline all responsibilities in case of deterioration of the works handled.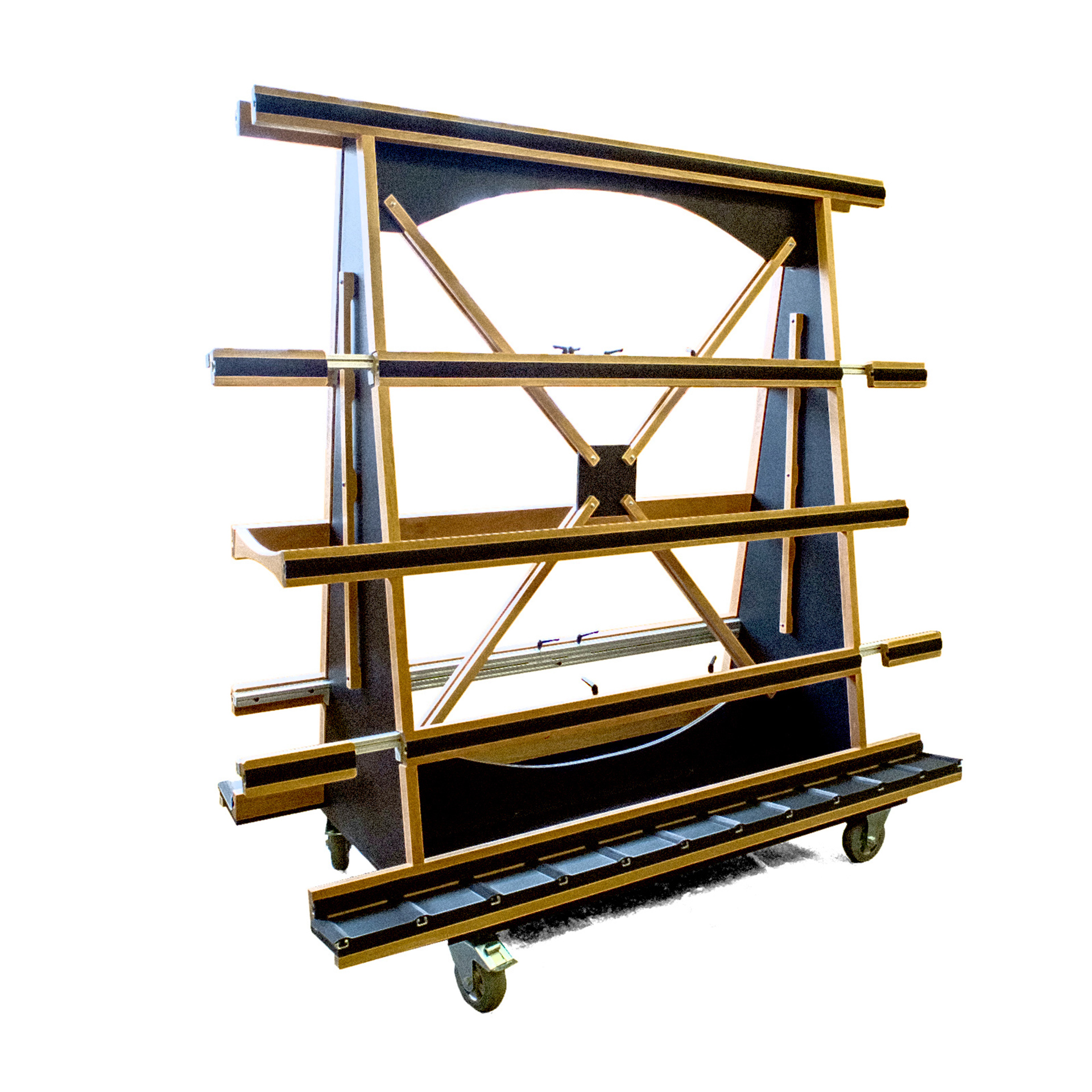 Vertical bars for attaching straps to secure your works.
Ergonomic handle to manipulate the cart and direct it.
Longitudinal extensions so that the works are always in contact with the cart.
Casters with individual brakes. When in place, lock them.
Lay the works flat and strap them down.